No, it is still a replication, and we can't guarantee it will be an exact match. All we can do is get it as close as possible. but we promise at least 98% to match your diploma, In reality, you can ONLY get a 100% match from the original issuer.
A penny a points of the goods, if you buy documents in other places, they are batch production, the cost is low, so the price is cheap, our company is made according to different customers tailor, our staff will verify specific to the file of every detail, the version...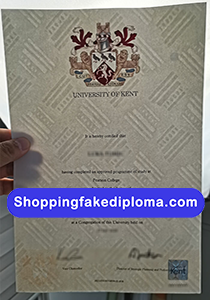 Many people are very concerned about this issue, what type of paper will we use for printing fake diploma? At first, we sure will use professional paper made by advanced technic. The second, the color, thickness, weight of paper will look like the original documents....